Quality Sales and Service Since 1961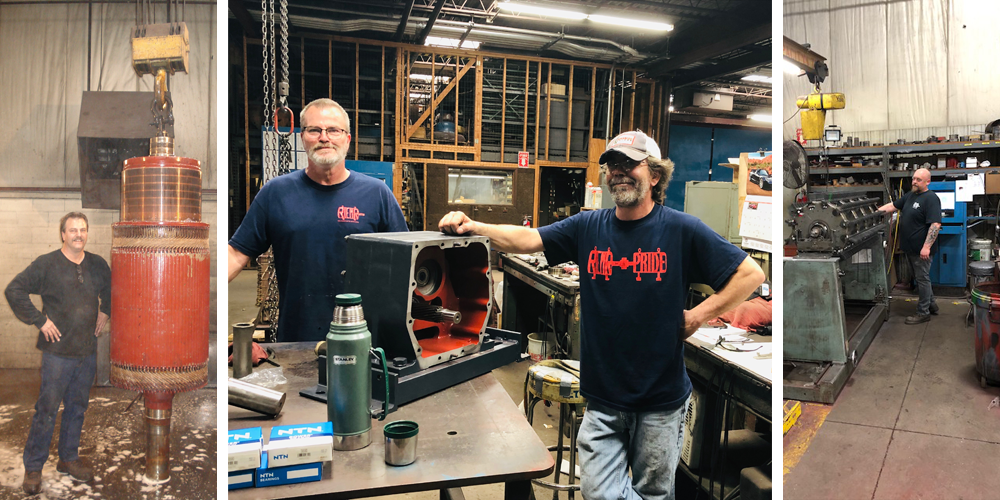 Member of the Electrical Apparatus Service Association (EASA)
Industrial Equipment Repair and Sales
RIEMR is a state-of-the-art facility offering industrial equipment repair in Rock Island, IL, as well as the sale of industrial equipment.
We offer single- and three-phase power, DC motors, hoists, drives, generators, gearboxes, pumps, welding, and related equipment sales and services.

At our family-owned company, we have over 300 combined years of industry sales and service. In addition, we provide 24/7 emergency services to help minimize downtime. We also have a large inventory of equipment and parts to provide immediate availability. Not only that, but we have the best technicians and customer support team in the business to meet our customers' needs.

In business since 1961, RIEMR's reputation is built on providing customers with excellent workmanship, reliable services, and quality products at reasonable prices. Reach out to us today to learn more.
We Offer:
IN-HOUSE:
Rebuilding of Motors, Pumps, Hoists, Gearboxes, and associated equipment.
In-house Dynamic balancing up to 25,000lbs

Rewinding units from special/fractional, to 1000hp 4160V units.

Mechanical rebuild, welding, manufacturing, and fabrication.
ON-SITE:
Vibration Analysis
Motor Circuit Evaluation (MCE)
Infrared Thermography

Laser Alignment
Motor System Troubleshooting

Dynamic Balancing
Dry Ice Blasting
Free Industrial Pickup and Delivery
Call us today. (309) 788-9517
Contact RIEMR INC.
Thank you for your interest! Please fill out the form below, along with your email and a detailed message, to request more information about any of our services.
Phone
(309) 788-9517

Hours of Operation
Monday - Friday, 7:30 a.m. - 4:00 p.m.

24/7 Emergency Services Available

Service Area
Western Illinois, Eastern Iowa, and Southern Wisconsin

Address
211 31st Ave
Rock Island, IL 61201